How to Hire the Right VA for your Business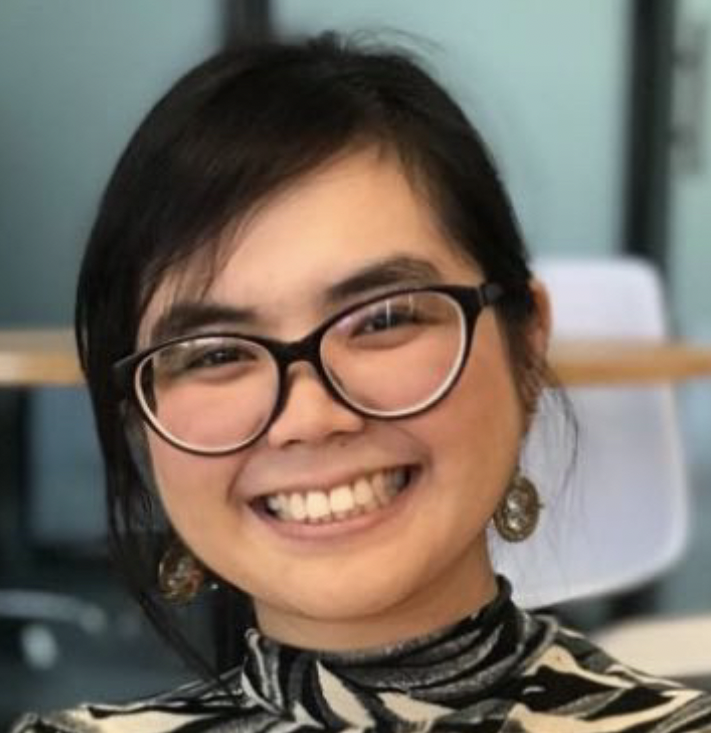 Posted by Lei on 14 July 2023
As an entrepreneur, you know how hectic life can get. You're busy setting up meetings and acquiring new clients. Things are so busy you don't even know that time is passing quickly. Chances are, you're too busy to take care of administrative tasks like updating spreadsheets, sending emails and applying for new jobs.
Hiring a virtual assistant (VA) is the perfect solution for helping to alleviate some of the day-to-day stress that comes from running a business. They're people who can fix your schedules, update you on your work requirements, and assist you with many different tasks.
However, with the increasing popularity of this type of work, it may be hard to know exactly who to hire and what qualities you should be looking for.
Nowadays, there are many VAs out there ripe for hiring. However, some of them are just people looking for side incomes while others have impressive resumés, but you don't know which one is really a perfect match for you.
How do you tell which VAs will be worth your time and money? How do you hire the right VA for your business?`
1. Match your work needs with their experiences.
Determine first what the main nature of your business is. Are you more focused on sales, for example? Then you need to hire a candidate with either an educational background in sales, worked in sales or handled a client before in sales. This guarantees that the one you'll hire will adjust faster and might even give you tips on how other sales executives dealt with their work! Having great compatibility with your VA will solve a lot of headaches down the line.
It's also important to check: do you need an administrative VA or a specialised one?
Administrative VAs are usually focused on basic tasks like data entry or calendar management. On the other hand, more specialised ones can handle more advanced tasks like doing taxes or payroll, or marketing-related tasks. Of course, the latter is more expensive than the former. It's all up to you to choose based on your needs!
2. Check references and recommendations.
This might sound basic, but you'll be surprised by how many hire VAs based on their low rates. This is a no-no! Although most VAs are capable on their own, not all are experienced enough to get recommendations from their previous employers. More so, some can't even get references from peers! These are some red flags to look for.
To prevent wrong hires, look for 2-3 references from either their former employers or peers. If they are fresh graduates, maybe 1-2 references from their professors will do.
3. Know what you need help with
Before hiring a virtual assistant, make sure you have a clear idea of what kind of work needs to get done and how often it needs to be completed. For example, if you're looking for help managing your social media accounts, start by listing everything that needs to happen on each platform — posting new content daily? Responding to customer questions? Scheduling regular posts? Planning future content? Then outline how often each action should take place. To help them help you, make sure you give them information on these:
Specific Job Description and Daily/Weekly Tasks
Specific skills you want from them
The specific software, tools, and media you use in your business
Just looking for these three already almost guarantees a perfect match for your business. Not only that, but it also makes everything a LOT faster so you can focus on your work. Very easy, right?
4. Give a test or a trial period to see if things'll work out.
Before fully committing to a lengthy 6-month or annual arrangement, give them a test or a quick evaluation period to see if their skills match your needs. This is also a great time for you to orient them with their work. You can also see how well they adjust to things like multitasking and how they communicate. If the arrangement doesn't work out for you, then at least you have a way out, and you can look for the next VA in your shortlist.
Who knows, maybe you guys can even both adjust to each other and have a better work experience!
Ready to take the plunge? We have the greatest VAs in town!
Hopefully, our tips can help you in your hunt for the perfect VA. However, if you're still unsure how to go through the process of selecting the best VA for your needs, CoolPixels is here to help! We will do all the hard work so that you can focus on doing what you do best: running your business.
We're an outsourcing agency ready to help you with your business needs on demand. We have many professionals prepared for you, from Executive Assistants, Social Media Experts, Bookkeepers, and even Developers!
We make sure to provide our clients with the end-to-end support they need and match whatever needs they have to ensure a smoother and more productive business. We can do this for you while you focus on generating profit or expanding your business!
Contact us here or give us a call at (02) 8005 6782 and (03) 9018 5014! If you have questions, you can email us at support@coolpixels.com.au.
4 Signs That You Need To Hire a Virtual Assistant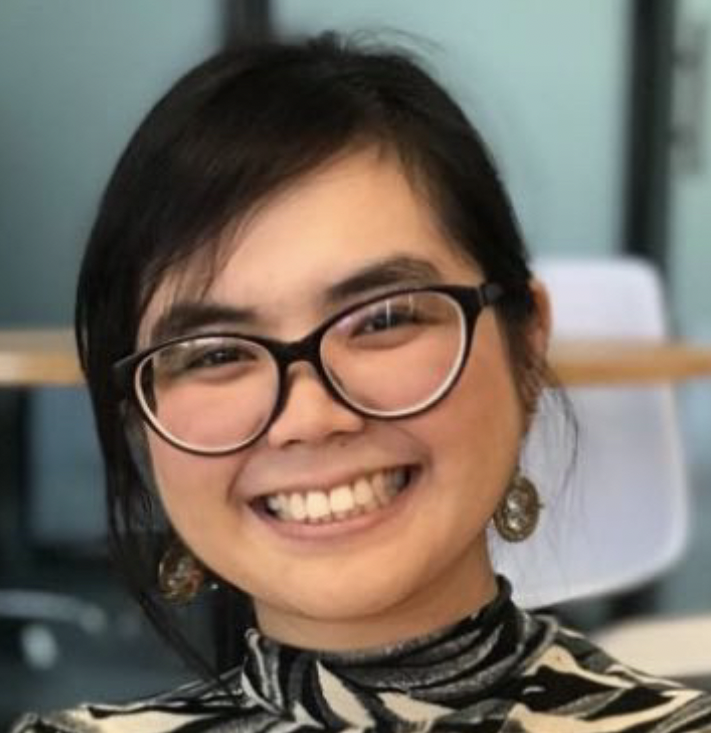 Posted by Lei on 21 April 2023
No matter what kind of business you run — if you're running a business that's growing — there are always tasks that need to be done. One thing we've learned over the years of working with different professionals and entrepreneurs is that many make the mistake of working hard when they could work smart.
It's the business owner's job to set up processes and systems throughout the organisation so that employees can work smart. But we see far too many entrepreneurs who try to do everything themselves, which makes it difficult for them to grow their businesses.
If you're feeling stressed by all the things that need to be done and unable to scale your business to where you want it, then maybe it's time to hire a Virtual Assistant (VA)! These tips show you what signs you need to look out for.
1. You want to scale your business, but you're too busy doing work to do work.
You have a business, and you're trying to grow it. You know that you need to be working on your business, not in it.
But when you take a step back, you see that so many things that need to be done that are not directly related to running the company: paying bills, answering emails, organising calendars and events, making travel arrangements… the list goes on.
If this sounds familiar, you should consider hiring a virtual assistant. A VA can be just the person you need to handle all the administrative tasks associated with running your business so that you can focus on being productive and growing your business.
2. You feel like there's always something more to do than time in the day.
Picture this: you just entered the office, sat down and started typing away non-stop. Before you know it, the sun has set, and it's time to go. You ask yourself where all the time has gone. You don't know where all the time goes, and you have no idea how much longer it will take before you get everything done if things keep going at this pace… and then what? Will it ever end? You're struggling with time management. You're overwhelmed by the amount of work on your plate. And you end up not having enough capacity to take on additional projects or clients.
You just find yourself wishing there were more hours in a day so that you could get everything done that needs doing at work—from keeping up with emails and phone calls from clients/customers/business partners to managing employees' schedules to managing projects to managing budgets!
3. You are a hostage of your own business.
When you feel like you really need a vacation but can't imagine how to get one, it's time to take a look at how much you have to do.
Work and personal life should be given the same amount of importance these days. Getting things done left and right and consistently trying to reach goals may seem like the best thing to do. But if you keep going in that direction, you will eventually get mentally tired, affecting both your conscious and unconscious minds. Even though this may seem like a small and common setback, it will significantly affect your ability to solve problems. Taking breaks is important for getting things done!
But if you have so many things to do that you can't physically take a break, it might be time to give some of them to a professional!
4. You're tired of wearing multiple hats that you may or may not even be an expert on!
Your business needs skills that you might not be good at or don't have. For example, you need a lot of help managing your finances, getting business loans, and figuring out your taxes, but you don't know much about accounting or don't even know how to keep books. What do you need to do? Well, you can hire virtual assistants with management and accounting experience. You might also need a graphic designer if you don't trust your own creative abilities. A virtual assistant is a way for you to get things done. They're the specialists you can rely on!
We're here to help!
Do any of these signs sound like you? Then maybe it's time to hire a trusted partner to help you with virtual assistant tasks.
CoolPixels is your one-stop agency for all your outsourcing needs. We pride ourselves on providing excellent customer service and affordable rates. From social media experts to developers and everything in between, we have you covered.
We know it's hard to find the right people for your business. That's why we've made it our mission to ensure that you find the right people for your project—and that they're available when you need them.
Contact us here if you have any other questions about getting started on your own virtual assistant journey. You've been working hard to grow your business, but maybe it's time to call in the troops to help you achieve your goals! Let us help you!
4 Secrets to a Successful Client-Virtual Assistant Partnership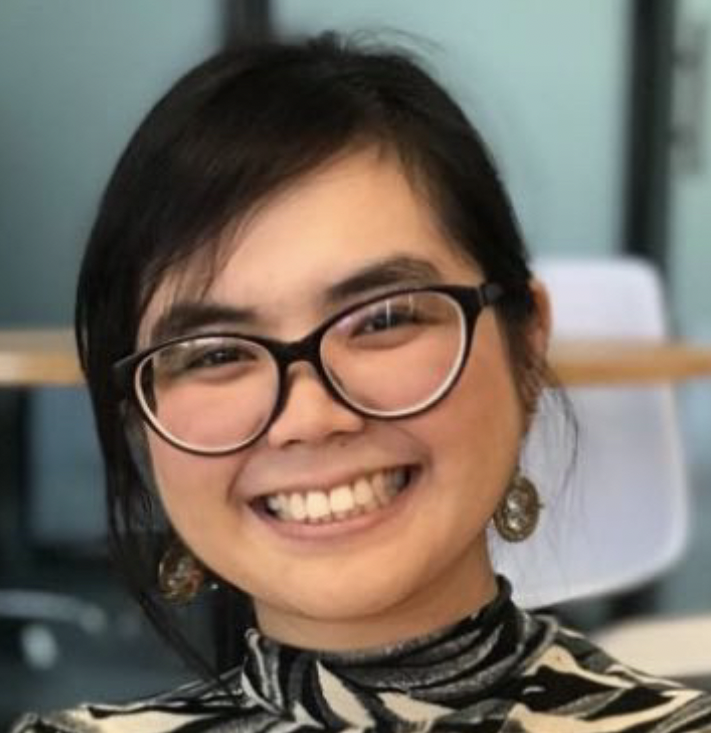 Posted by Lei on 15 July 2022
What makes a client and virtual assistants (VA) relationship work? Well, as much as we'd like to say it's magic, the truth is, it's not. It's hard work that drives results. Client and VA relationships work because both parties put the needed time and energy into making it work. It's a two-way street. It is a partnership. But it could also be a fragile one if you don't take care of it enough.
So, how do you build a strong and successful client-VA relationship? We're here to share a few tips.
Effective communication
It's important to remember that you're not in this alone! Your VA is committed to your success and wants to help you succeed. Your success is also their success. And the best way for them to achieve that is by being open and honest about what they need to be working on, asking them how it's going, and communicating what you need from each other.
You all have busy lives outside of work, so you're going to need each other's help for this arrangement to work. Communication is always key to any relationship. Clients should always communicate clearly with their VA, so VAs can understand exactly what needs to be done. And VAs should also communicate clearly if they have any questions, concerns or suggestions for improvement so that the business can move forward.
Consideration
Even if a VA is working full-time for you, they also have other commitments outside of this job (like a family). So consideration and understanding will go far. Remember: VAs are humans, too (like you). They're not just machines who can work 24/7 without breaks or days off.
The good news is that most VAs are very good at managing their time and will let you know when they need a break or vacation. But even if they don't, it's still important to be considerate and understanding when it comes to scheduling. They want their time with you to be productive and efficient—and if they can't give you their full attention, they'll tell you!
And the same goes for you. If something comes up in your life that makes it difficult for you to complete tasks on time or within budget parameters, VAs will adjust accordingly and handle the rest to ensure that your business is running even without you.
Trust and mutual commitment
A good working relationship between a VA and their clients is built on mutual respect and trust. This isn't always easy to establish, but it's important. You and the VA are both committed to a working relationship that is honest and mutually beneficial. You must trust the VA to handle their work, and the VA must do their best to meet or exceed your expectations.
Giving and receiving feedback
Feedbacks are important to have a successful work relationship.
The VA needs to know if they did the job right, so they don't make the same mistake again. If you see a mistake and fix it without telling the VA, the VA will think that everything was done right and will do the same thing in the future. On the other hand, if a task is done right, but you think it could be better, you still have to tell the VA.
You need to talk about what you want and work with the VA until you get what you want. VAs work hard to help your business grow. Giving feedback will help the VA room develop new ideas and think of ways to make things better.
But as much as feedback is very important, it should not come from just one person. Both parties should be open to giving and receiving feedback so that both of you can grow as individuals and professionals.
You can also get more done from a VA if you listen to them. Let them provide feedback about how the tasks are being done. They may have ideas and suggestions on improving the process and saving time to make the business more efficient and productive. Both of you can do more and benefit better if you take the time to provide feedback and listen to each other.
Do your best. We will do the rest
A successful client-VA relationship doesn't rely on one party alone. It is a partnership between two people committed to achieving their goals together.
When you're a client, all you have to do is set up the job or project, and then let us worry about the rest. We'll manage your schedule, keep track of the budget, and ensure you're getting the exact kind of help you need!
The best part? You don't have to do any of this yourself—we can handle it all for you! We know how to take care of the little tasks that keep your business running smoothly, so you don't have to worry about them. Just sit back, relax, and enjoy being able to focus on what matters most to you.
Ready to grow your business and build a successful partnership with one of our VAs?
Collaborate with us today by clicking here.
5 Reasons Why You Should Outsource Work Today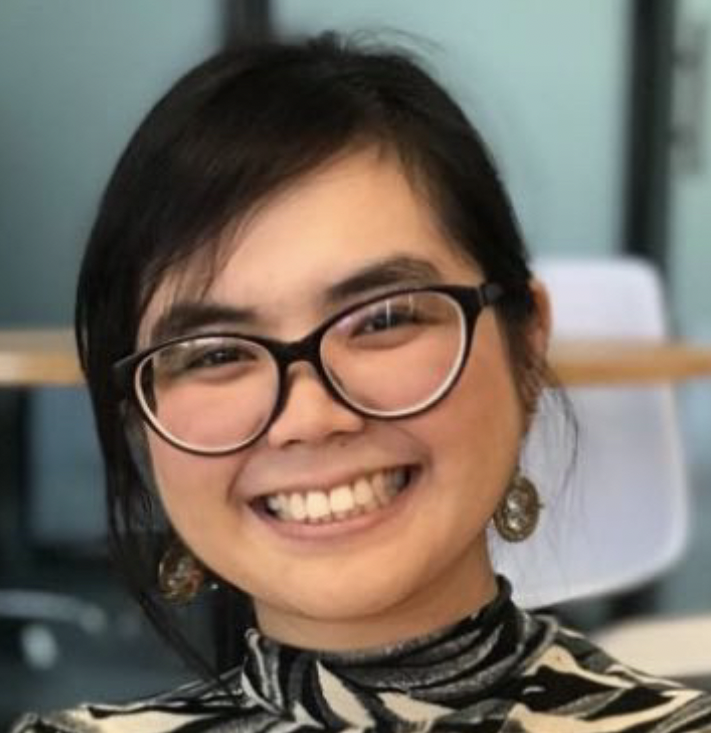 Posted by Lei on 10 June 2022
Outsourcing. You've probably heard this word being thrown around, and you may even have some idea of what it means. But let's get one thing clear — outsourcing isn't just a fad anymore. Outsourcing has transcended being a mere "buzzword" and into the norm.
It has always been the go-to strategy for many entrepreneurs who want to scale their business or delegate admin or highly-specialised tasks outside. But with the recent COVID-19 pandemic compelling businesses to adapt and take greater risks to survive, outsourcing's strengths have never been more evident.
The world has changed so much that outsourcing isn't just for big corporations anymore. Even small businesses and individual professionals are benefiting from it.
So, what are the advantages of outsourcing? Why should you outsource work today? Here are some benefits you might want to consider:
1. Lower Costs
Outsourcing can mean lower labour costs because you don't need to hire full-time employees. You don't have to pay for benefits or office space. You also don't have to spend time training them since outsourced employees already have experience from previous jobs or clients. The lower costs then translate to higher profits and a better bottom line.
2. Access to Skilled Professionals
When you outsource, you can gain access to professionals who have the skill sets you need to get your project done right the first time. They know what they're doing so you avoid costly mistakes and delays in getting your product or service done. You don't have to train them or provide them with tools because they already have those things when signing on with you.
3. Increased Efficiency
Companies, entrepreneurs and professionals often deal with a lot of non-core tasks, which can include:
Answering phone calls
Making appointment bookings
Managing your diary and calendar
Data entry
Internet research
Social media management
Web development
Travel arrangements
Personal errands
While these are all important tasks, they don't need to be done by you or your in-house team, specifically. If you want to grow your business, you need to focus on what is essential. If you spend too much time doing administrative tasks, like sending emails or managing social media accounts, you cannot have time for innovation or new strategies.
By outsourcing your non-core functions, you can focus on your core competencies and strengthen your business. This lets you spend your time and money on things that matter more in expanding the business.
4. Scalability
Outsourcing helps you expand your business without increasing overheads. If you've always wanted to target new markets but hesitated because of high overheads, outsourcing can help you realise your dream by making it possible for you to operate in new markets without incurring additional costs of setting it all up.
5. Flexibility and Continuity
Your business needs will change over time. Outsourcing will give you the flexibility you need to adapt, adjust, and grow quickly. Outsourcing allows businesses or departments with seasonal needs to bring in more people when they need them.
On the other end, when there is a high employee turnover rate, it can make a business less stable and predictable. But when you outsource, there will still be a sense of continuity in the company. This reduces the risk that a substandard level of operation would happen even for a short amount of time.
Are you ready to grow?
Outsourcing is a great way to get things done. It's perfect for when you need extra help on a project or something complex done outside of your skillset. What's more, is that it doesn't have to be expensive. It's an affordable way to expand your business when you don't have the necessary staff or expertise.
But more than this, it's not just a cost-effective option. It also gives you access to workers who are experts in certain fields, making the work they produce more specialised and of a higher quality than it would be if you did it yourself.
In short, when you outsource your non-core functions, you can find highly skilled professionals at affordable rates!
However, finding the right partner to help you outsource can be difficult.
That's why we're here.
CoolPixels is an outsourcing agency that offers excellent Executive Assistants, Social Media Experts, Bookkeepers, Developers and more, on an as-needed or full-time basis. We strive to provide our clients with the most cost-effective, efficient, and professional service possible. Our team is highly trained, friendly, and experienced in ensuring that every customer is satisfied with our service.
We help businesses and professionals who want to stay ahead of their competition go beyond their borders.